Share Your Space is looking for a space!
We've completed our pilot trial and pop-up test runs and the results are in – Dunedin parents want a shared working space just for them! The demand is there so now we're on the hunt for a space that will meet the needs of both the children and their parents. Our research of overseas example of our venture indicate that parents would be comfortable going to a home location that's been fit out to be a productive workspace and childminding area. So! If you are looking for a tenant right now, get in touch with Share Your Space via bronbay@gmail.com. We're also open to connecting with building owners who have space they're trying to lease. Let's make this happen Dunedin! 
What is 'Share Your Space'?
We love shared working spaces. They allow entrepreneurs to escape the isolation of working from home, get away from at home distractions while enjoying the community and collaborative benefits of surrounding themselves with like-minded people.  We also get that bringing small children, toddlers and babies into a working space could be disruptive for people trying to work.
Much like the invention of mums and babies movie sessions, we thought it would be great to have a shared working space where the presence of children wouldn't be an obstacle and parents could enjoy the same benefits of working in a communal space without disrupting anyone's peace.
Such a space wouldn't have to be specifically for parents who run businesses. It could be for parents who are trying to study, research, do budgets or all sorts of things on the computer that they just can't find time for at home. The difference would be that our shared working space would provide on-site childcare so parents can work and never be far from their children.
In 2017 we did 3 pop-up trial shared working space for parents and it was a big hit. Parents got work done, kids had fun and everyone enjoyed a peaceful, calm, productive environment (you can see some testimonials from our parents below).
We launched a pilot trial in February 2018 running one session a week.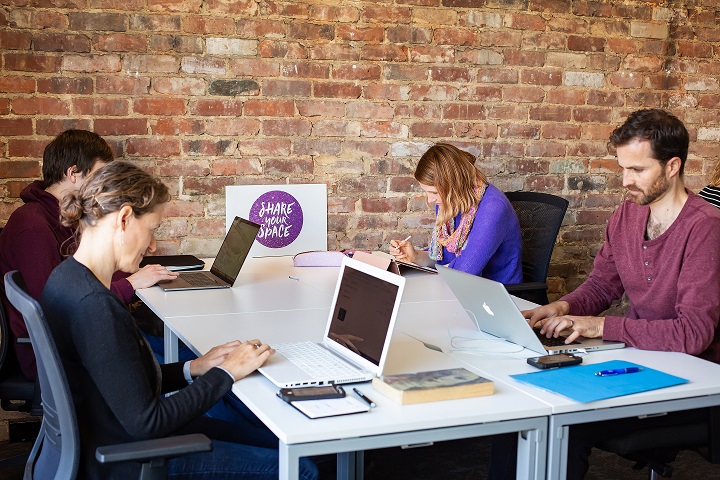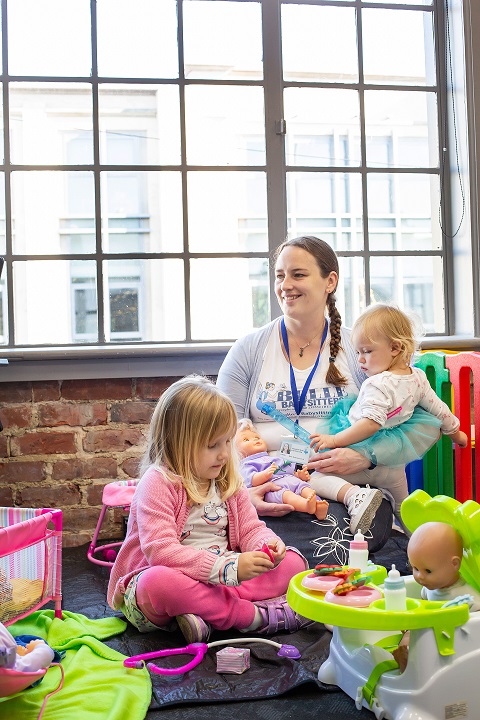 TESTIMONIALS 
"This morning was wonderful. I really enjoyed having my son within ears' reach. It was his first time having a 'stranger' look after him and it went well.I got a good amount of work done".
"I really enjoyed it. It's a great idea. Sometimes leaving the house is hard but it's great to have a clear work environment. I want to be a part of supporting this".
"It was nice to be a part of a shared goal. A great bunch of women promoting the idea of career + babies"
"I got more done than I hoped which is great. Met a friend and enjoyed the atmosphere".
"Fantastic initiative, thank you for exploring and creating a possible space. I'm looking forward to being a part of its progress".
"I was very productive, great childcare space. Annabelle Molloy from Belle Babysitters was wonderful and took charge. Thanks for providing this wonderful opportunity".
"I enjoyed working at a table with other women. I got lots of work done".
"It was nice sharing a space with other productive people"
Want to help?
If you're a Dunedin based parent that would like to help us ensure we create something that works for our community, please consider doing this quick 2min anonymous survey via the link below:
https://www.surveymonkey.com/r/QWNYQZL